We are delighted to announce our latest golf partnership, with the world's leading golf content creator, Rick Shiels.
Born from a mutual respect and love for golf, the collaboration will see Shiels exclusively wearing our golfwear, including apparel and accessories.
Commenting on the partnership, Shiels said: "Both Lyle & Scott and I seek to make golf more accessible, whilst respecting and withholding the traditions of the game."
"I love that the brand is aspirational, but at accessible price points for my audience."
Our Brand Director, Ben Gunn, describes the shared passion for golf as one of the driving forces behind the collaboration, explaining:
"Our partnership with Rick is a huge step forward for our brand, within golf but also more generally. Our customer is passionate, be that about golf, football, or the clothes they wear. Over the last 10 years, Rick has developed a truly passionate, global audience and we are hugely proud to have him as our representative."
Shiels, who has over 2 million subscribers on his YouTube channel, has been a fan of the Golden Eagle since the early days of his career, describing us as a "British brand that looks to push the boundaries, innovate, and produce stylish clothing. I love that the brand is aspirational, but at accessible price points for my audience."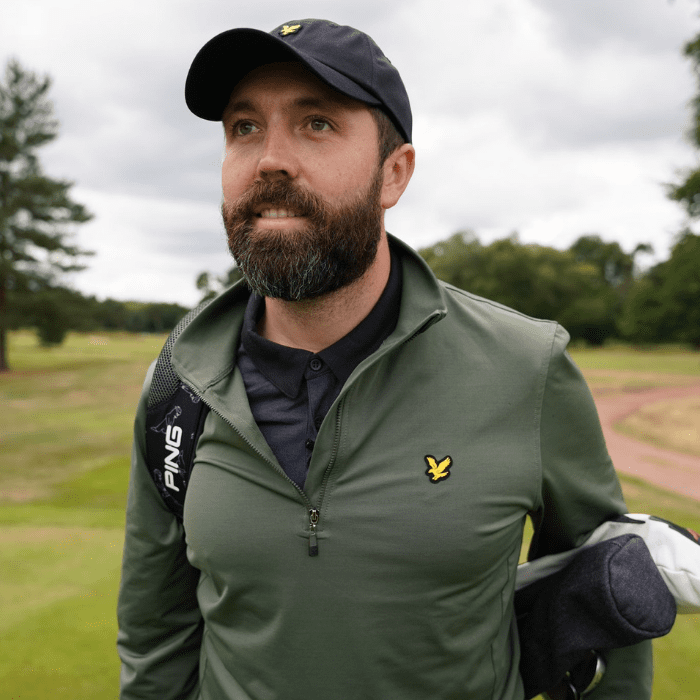 This partnership with Rick is the latest step in our illustrious history, our Head of Golf, Chris Somerton commented:
"As a brand, it is a real privilege to have 148 years of history and heritage. During that time, we've been a part of the biggest moments in golf's history, and golf in turn has contributed to some of the biggest moments in Lyle & Scott's history.
"Our focus is on using that authority and authenticity to help shape the future of golf, to set direction and to ensure a more diverse and sustainable future for our game."
What's next?
To find out more about Rick, you can follow his Instagram, @RickShielsPGA and to keep up-to-date with all of our golf-related goings-on, you can follow us @Lyle_and_Scott_golf.
For more golfing content, including our Beginner's Guide to Golf, explore our dedicated golf blog here.

Learn how to play golf and pick up a few tips and tricks along the way, as we break down each golf rule.