The bunting is out, the trifles are in the fridge and the street-party prep is well underway, which can only mean one thing: there's a jubilee on the horizon.
Queen Elizabeth II has served an unprecedented 70 years on the British throne. So, we thought 'what better way to celebrate the impending parties, pageants, and double-bank-holiday pandemonium than to chart our long and illustrious relationship with the royals?' In particular, we'll be focusing on our much-loved patron, Prince Philip, who was kind enough to award us a Royal Warrant almost half a century ago.
What is a Royal Warrant?
A Royal Warrant is effectively a stamp of approval from a member of the Royal Family. The warrant enables the recipient to promote the fact that they supply the Royal Family with a good or service.
Rising through the ranks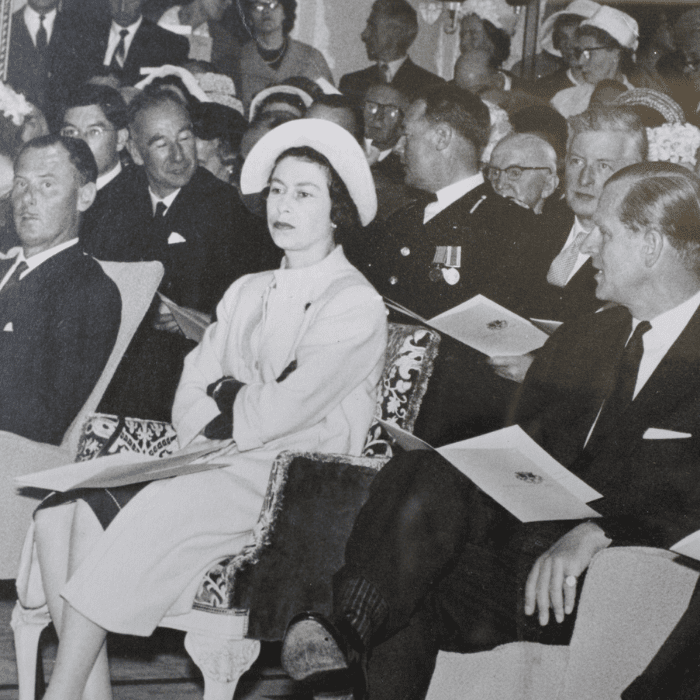 You might be wondering how we caught the Duke of Edinburgh's attention, given that when we started out it was his great-great-grandmother, Queen Victoria, on the throne, but if we quickly summarise the first eighty years of our long history, it goes something like this…
In the small, picturesque town of Hawick in the Scottish Borders, two budding entrepreneurs, William Lyle and Walter Scott, take out a loan – a mere £800 – and decide to start a textiles business. Importantly, they notice a gap in the market for one thing that would go on to become our hallmark: premium knitwear.
"Good work makes more work" was their motto, and their unwavering belief in quality products and quality craftsmanship meant that in the space of only a few decades, the Hawick factory more than tripled in size. By 1910, the brand was on its way to becoming a household name.
After the First World War, the 1920s brought with it a sea-change in the civic and style landscape. Social divides saw many companies fail to find their market, but we changed with the times: changing tact from underwear to outerwear, our quality knits appealed to the high-and-mighty Bright Young Things, as well as Britain's post-war working man and woman.
This wide appeal soon went global, attracting international recognition and a string of collaborations with high-end fashion houses like Christian Dior, Michael Kors, and Chanel. It's no surprise that in the years that followed, we began turning Royal heads…
Coronation
In the 1960s, three crucial things happened: First, the iconic Golden Eagle motif was born; second, the Lyle and Scott factory was visited by none other than Queen Elizabeth herself; third, the company's founders experienced their first Golf Open and enjoyed it so much that they decided to launch a range of golfwear.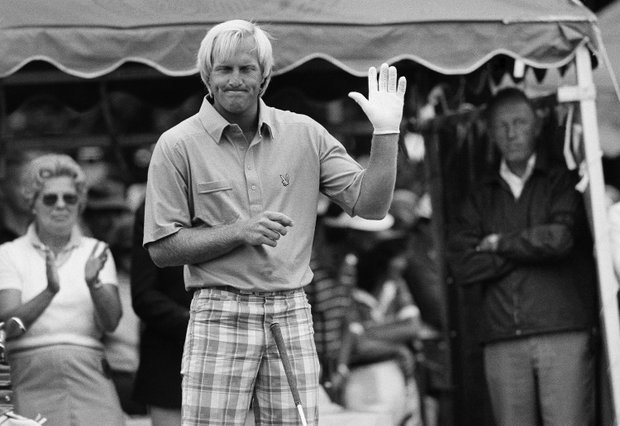 This was a perfect storm: Lyle & Scott quickly became known as 'The Original Golf Brand', and high-profile players across the globe began to sport the Golden Eagle, inspired by Scotland's world-famous Gleneagles golf course, on their chests. Soon enough Prince Philip, himself a great fan and advocate of the game – elected an Honorary Member of The Royal and Ancient Golf Club of St Andrews in 1948 and namesake of the charitable Duke of Edinburgh Cup – soon caught wind of our premium product.
In 1975, the fateful day arrived: His Royal Highness appointed us a Royal 'Supplier of Knitwear' and granted us a Royal Warrant. For centuries, these coveted awards have been issued to businesses and artisans that supply goods and services to members of the royal family or royal court, meaning we now stand alongside Saville Row tailors and British fashion institutions like Pringle, Barbour, and Burberry. We couldn't be prouder to have earned this accolade and hold it to this day.